LIGHT AS A FEATHER, WARM AS PLUMY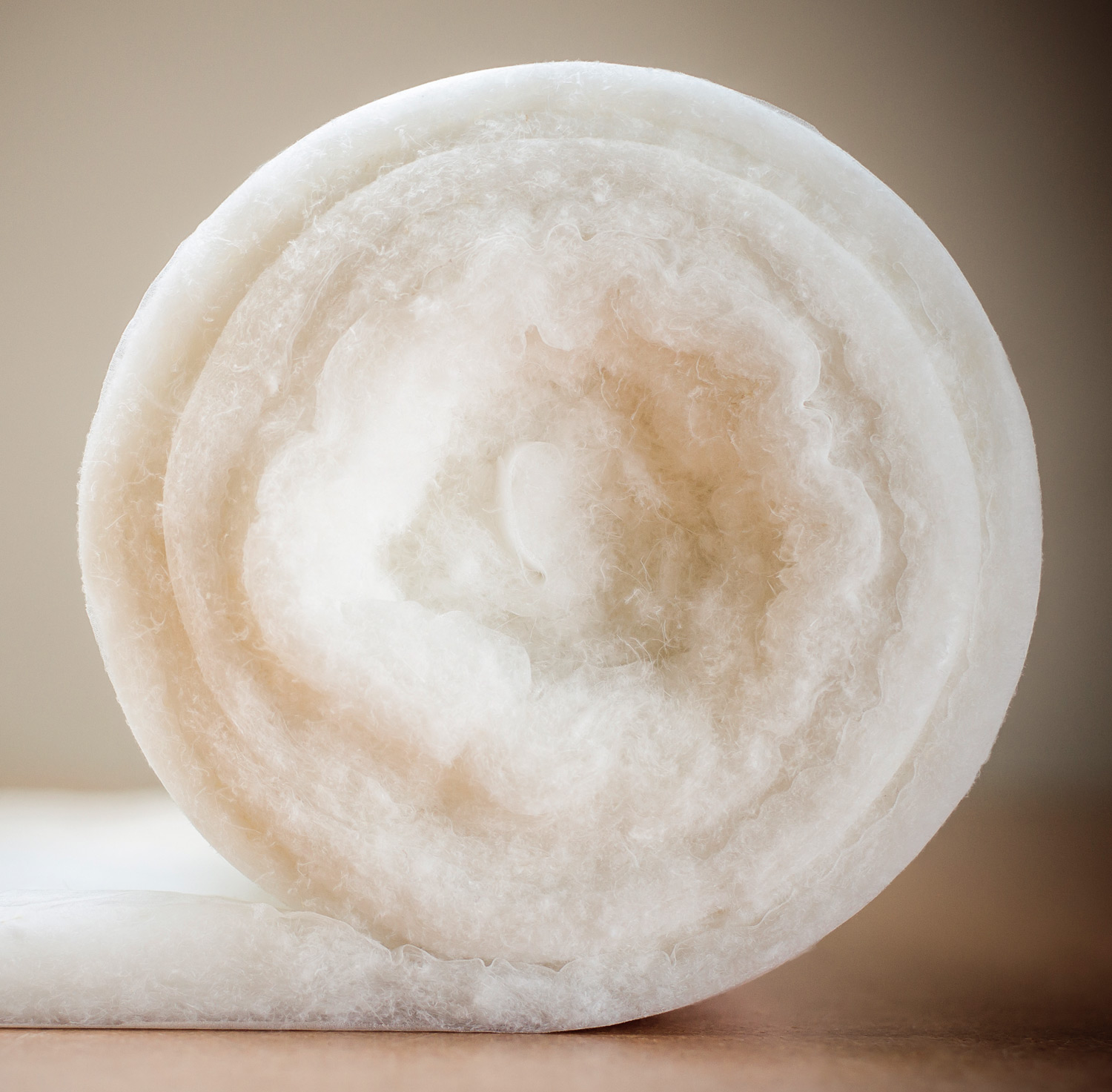 THE WORLD'S FIRST DOWN FABRIC,
REVOLUTIONARY BY NATURE.
Discover the technical characteristics of a unique fabric,
made with respect for ethical
and environmental sustainability.
PluMy is filled with Thindown Thindown,
the innovative material patented and produced in Italy.
Our patented technology delivers all of the natural benefits
of down in the thinnest possible profile.
It is the only fabric in the world made from goose down.

THE WARMEST
THINDOWN DELIVERS WARMTH UP TO 170%
BEYOND TRADITIONAL DOWN
AND UP TO 450% MORE THAN POLYFILL.
THE WORLD'S WARMEST FABRIC.
THE THINNEST
OUR PATENTED TECHNOLOGY
DELIVERS ALL THE NATURAL BENEFITS
OF DOWN IN THE THINNEST POSSIBLE PROFILE.
REAL DOWN NOW THIN.
NO SEEPAGE
INSULATION CAN ONLY DELIVER SUPERIOR WARMTH
IF IT REMAINS WITHIN.
THINDOWN ELIMINATES SEEPAGE.
ULTIMATE COMFORT,
NO DOWN LOSS.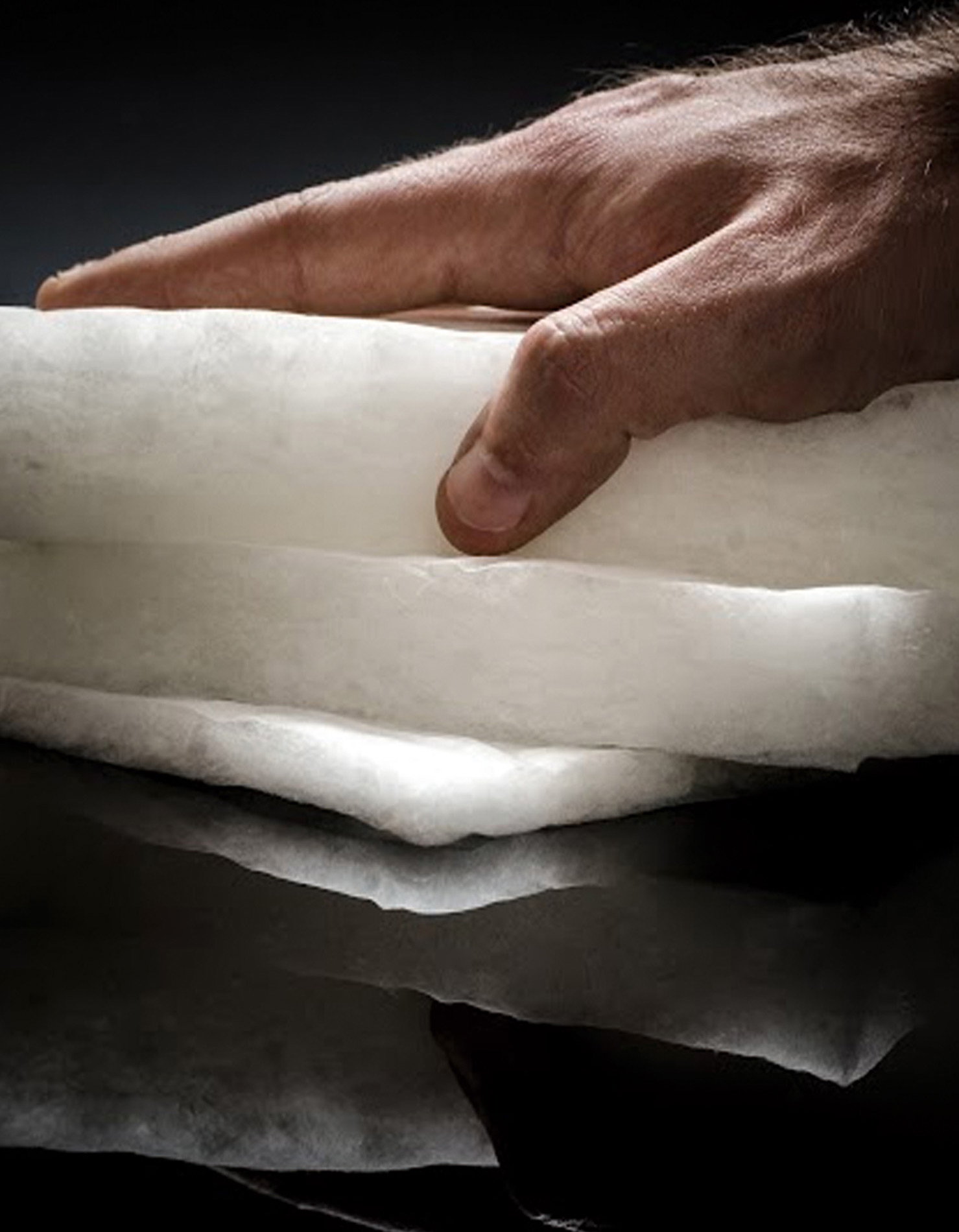 RDS CERTIFICATE
THINDOWN is committed to the responsible sourcing of down and feathers.
All Thindown products are RDS certified.
The RDS logo ensures Responsible Down Standard:
an independent, verified and voluntary based global down standard.
Obtaining RDS certification guarantees:
Responsible sourcing of down as a food industry bi-product
The entire supply chain from farm to final product meets the criteria of the standard, ensuring that the final product is responsibly sourced, combatting live-plucking and forced feeding.
The RDS standard was developed and revised with the support of animal welfare groups, industry experts, brands and retailers,
it is owned by the Textile Exchange and certified by Control Union.
Moreover, all of our products contain only down and feathers from birds raised for meat production.
If you would like to get more detailed information regarding the RDS, please visit http://responsibledown.org/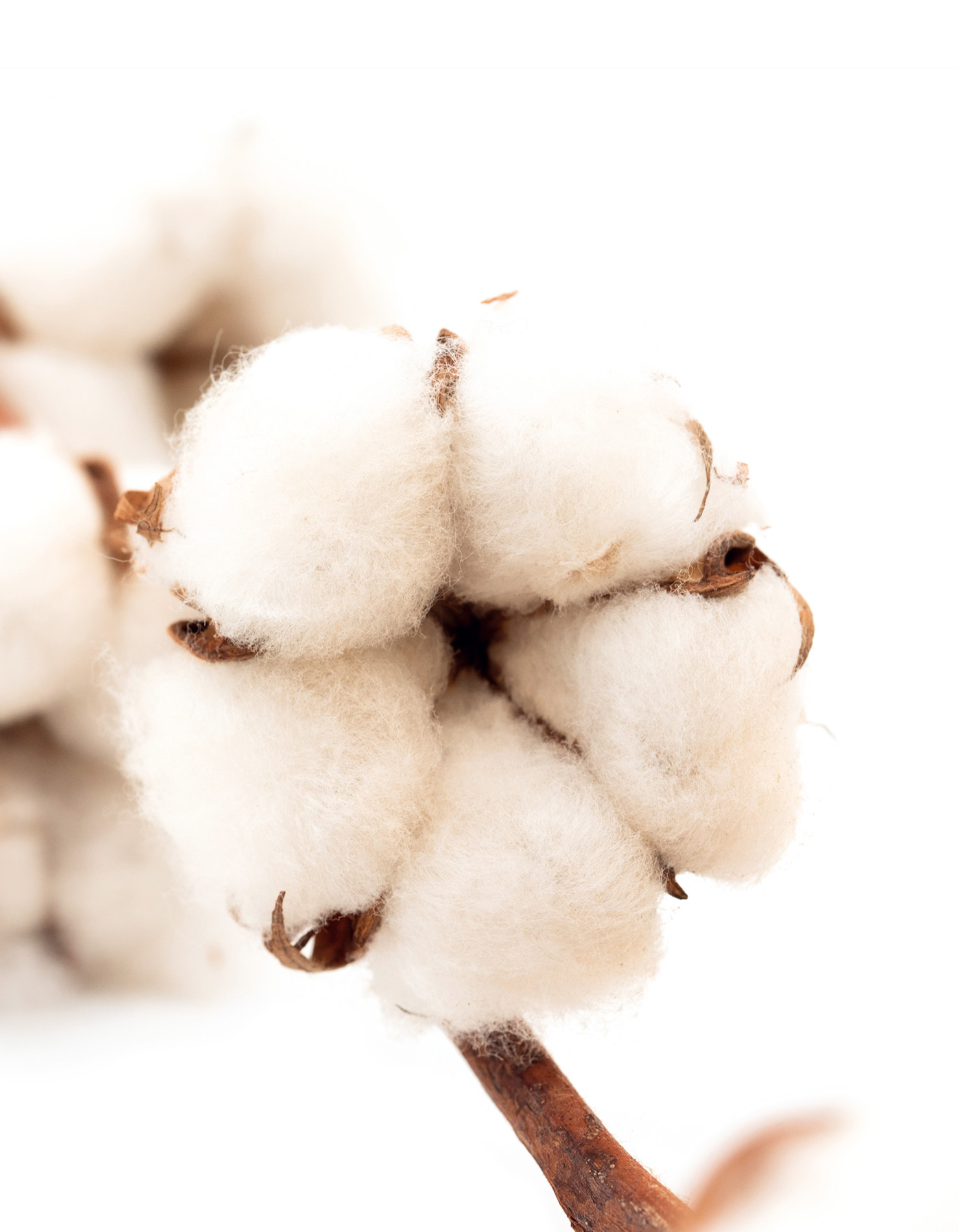 GIZA THE COTTON OF THE PHARAOHS
THE MOST PRECIOUS COTTON IN THE WORLD.
UNIQUE BY NATURE.
Giza is an Egyptian cotton,
grown in a small area in the Nile delta
characterised by a unique climate,
minimal temperature fluctuations,
abundant rainfall and constant high air humidity.
The combination of all these unique factors creates
an unmatched ecosystem that gives life to a
cotton with uniform and regular fibres,
which make it one of the most renowned in the world.
The length of its fibres is up to 36 mm,
measured at the micronaire, for an average fineness of 2.95.
Harvesting is done by hand so that the cotton
can be picked at the right stage of maturity.
The fabrics obtained from Giza cotton are extremely strong
and fine enough to be silky to the touch
and incredibly soft, allowing you to
improve the quality of your sleep.
PLUMY
DESIGNED AND MADE IN ITALY
Plumy is completely handmade in Italy.
The outer casing is made ok Flanders fabric featuring a Nik pattern
all made of 500 thread count of Giza cotton.
It is filled with the innovative Thindown
available in two different weights, 30 and 80 gr.
CUSTOMISABLE
Plumy is available in different colours
featuring a Jacquard pattern.
It can be made in any size and format
and personalised as required.
100% NATURAL FIBRES
Thanks to the excellent combination of the two fabrics,
it facilitates sleep and relaxation due to its ability to maintain
a constant body temperature.
This makes it suitable for all seasons.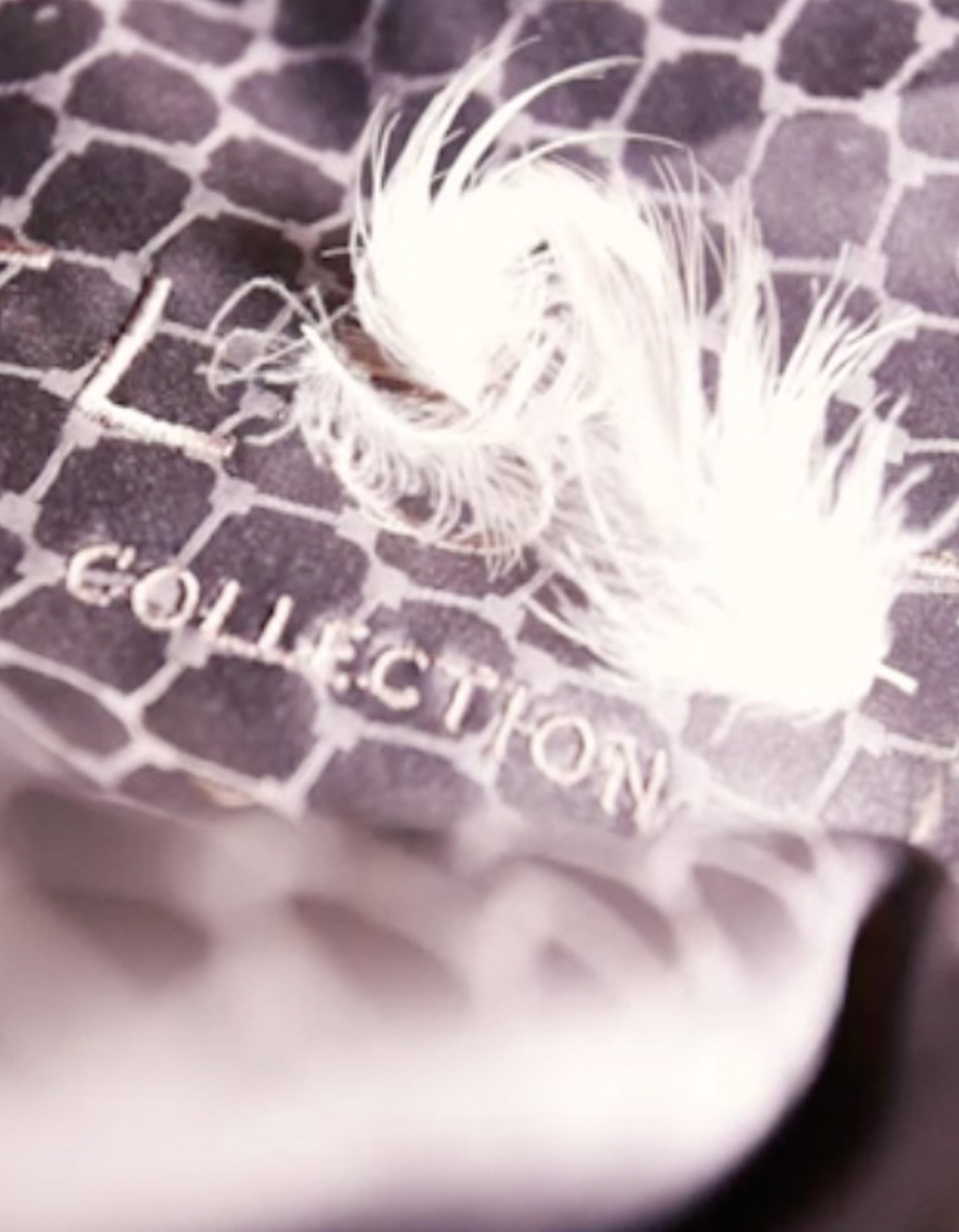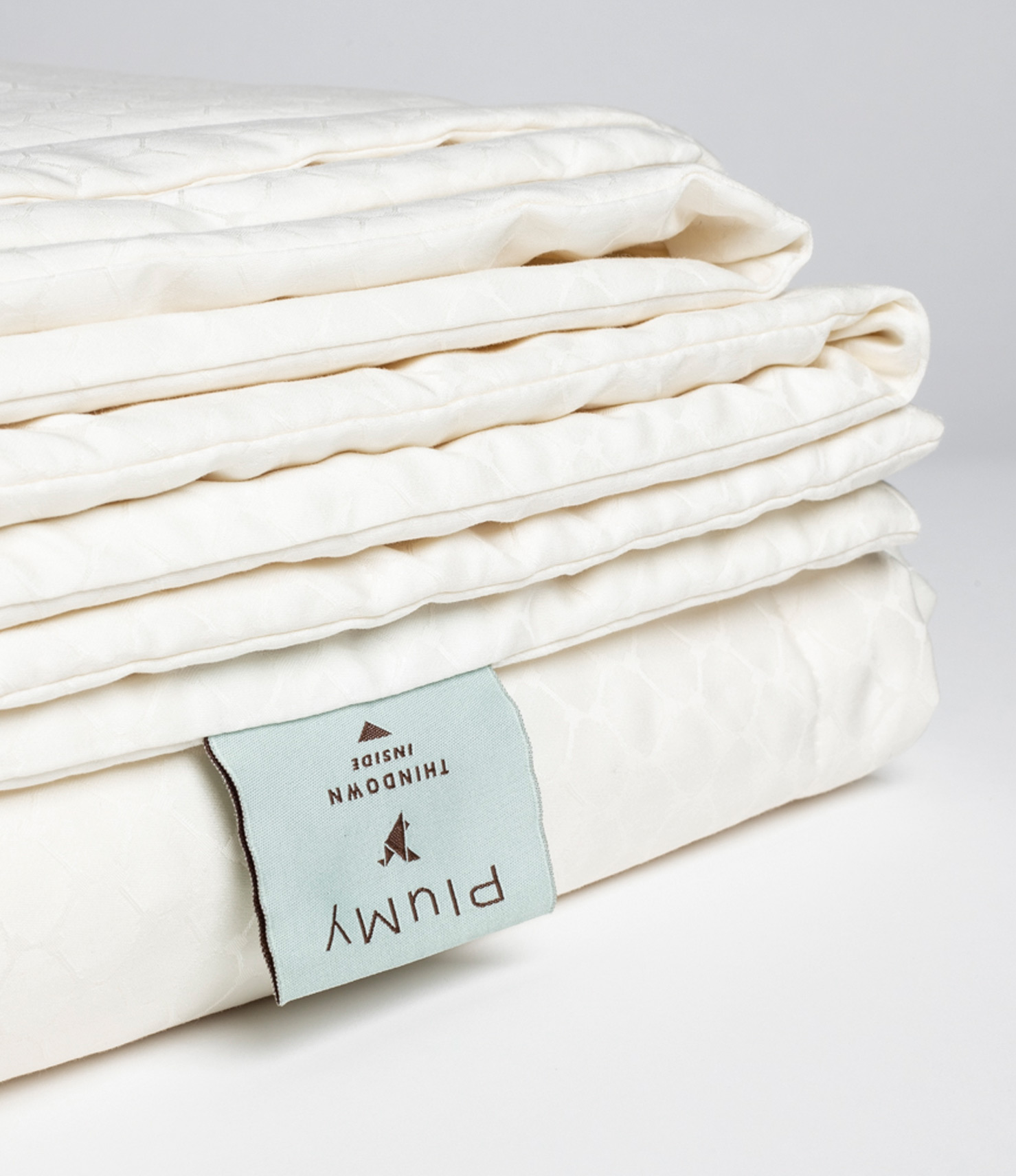 PLUMY
ECOLOGICAL AND 100% ITALIAN
Plumy is entirely plastic free,
from the products used to the packaging.
The Thindown inside is obtained by
recycling, washing, sterilising and laminating
down that was previously destined
for disposal. Patented, produced in Italy
and certified STANDARD 100 by OEKO-TEX®
as environmentally friendly in compliance
with non-toxic requirements for babies.
SIMPLICITY OF USE
Machine washable (max 50°).
Can be ironed (max 180°).

KIMY
DESIGNED AND MADE IN ITALY
KiMy is completely handmade in Italy.
The Flanders fabric features a Nik pattern and,
a 500 thread count Giza cotton.
Available in different colours.
KIMY WINTER
THINDOWN INSIDE
KiMy Winter is designed
to be worn in the colder seasons.
It features the innovative
Thindown, available in the 30 g version.